EXPERIENCED. TRUSTED. PROFESSIONAL.
Calgary Roofing, Siding & Exterior Project Experts
Local Office Serving Calgary & All Surrounding Areas
Roofing. Siding. Windows & Doors. Insulation.
Exterior Projects & Roofing Company Testimonials
HAPPY CUSTOMERS MAKE US HAPPY
Great Canadian Offers Top Quality Roofing Services, Siding Services, Window & Door Replacements, Insulation Services & Eavestroughing in Calgary, Edmonton, Red Deer & Saskatoon. We're here to help.
Trust Great Canadian Roofing & Exteriors For Your Next Project
We've been providing great roofing and exterior services to customers in Calgary, Red Deer, Edmonton and Saskatoon for over 25 years now. We strive for professionalism in all that we do. Plus we provide peace of mind warranties for our workmanship and materials, and all of our team are fully insured and safety conscious. If you have any questions please reach out us and we will be happy to help. We also provide financing options if you care to explore them (supplied by financeit).
3 Reasons To Choose Us For Your Calgary Roofing, Siding & Exterior Projects
GET STARTED WITH A ROOFING INSPECTION OR PROJECT QUOTE
Our Roofing & Siding Services In Calgary, Edmonton, Red Deer & Saskatoon
OUR ROOFING SERVICES:
TOP ROOFERS IN CALGARY
OUR SIDING SERVICES:
CALGARY SIDING PROS
Our Top Roofing, Siding, Insulation, Window & Door Suppliers
We use only the best suppliers for our Calgary Roofing, siding and exterior construction projects. Rest assured you'll get top quality workmanship and materials for your Great Canadian Roofing, Siding, or Exterior project. Contact our Calgary team today.
WE'RE IN YOUR COMMUNITY. CALGARY. RED DEER. EDMONTON. SASKATOON.
Gallery: Calgary, Red Deer, Edmonton & Saskatoon roofing, Siding, exterior Projects
Our roofers, siding & soffit installers, eavestroughing crews, and insulators are busy in your communities. With over 30,000 roofing and exterior projects completed, rest assured our teams are teams have the roofing, siding, and exterior building project experience to help you. We'll provide a roofing inspection and a free roofing or siding quote, window and door quotes, or an attic insulation quote. Just reach out to us. We're her to help.
EXPLORE our FULL LINE OF ROOFING & EXTERIOR SERVICES.
Video: IS IT TIME FOR A NEW ROOF?
Let Us Be Your Calgary Roofing & Siding Guides
Request A Free Calgary Roof Inspection!
Count on our roofing, siding, and exterior experts in Calgary for all your future project needs. Be proactive. Don't wait until its too late with a leaking roof or compromised exterior.

We will provide an onsite roof inspection and professional roof condition report, as well as a detailed cost estimate for any repairs or replacement.
Available for 24/7
Emergency Service
When nature strikes your roof is the only thing that separates your family or business from the elements. Great Canadian Roofing and Exteriors offer 24 hour 7 days a week emergency roof repair service in Calgary and surrounding area.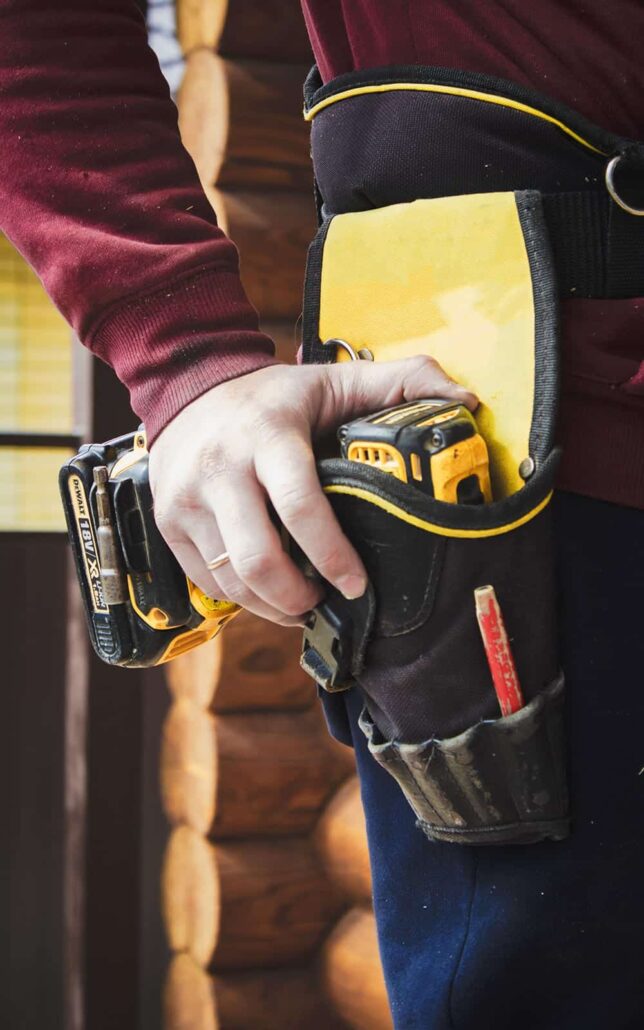 25+
Years Of Roofing Experience
For your Calgary roofing needs you want someone experienced!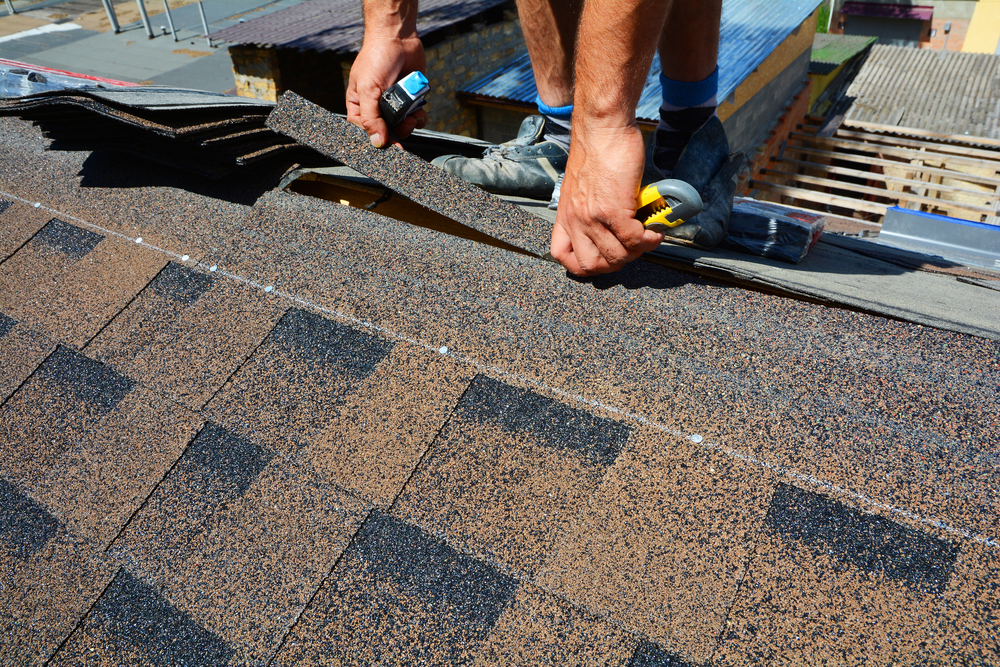 Roofing & Eavestroughs, Siding, Windows & Doors, Insulation & More
Great Canadian Roofing and Siding offers full service exterior services for residential and commercial clients. Installation or repair, we handle it all with with offices in
CALGARY ROOFING COMPANY SERVICES
Roofing. Siding. Insulation. Windows & Doors. Eavestroughs. Thermal Imaging.
01.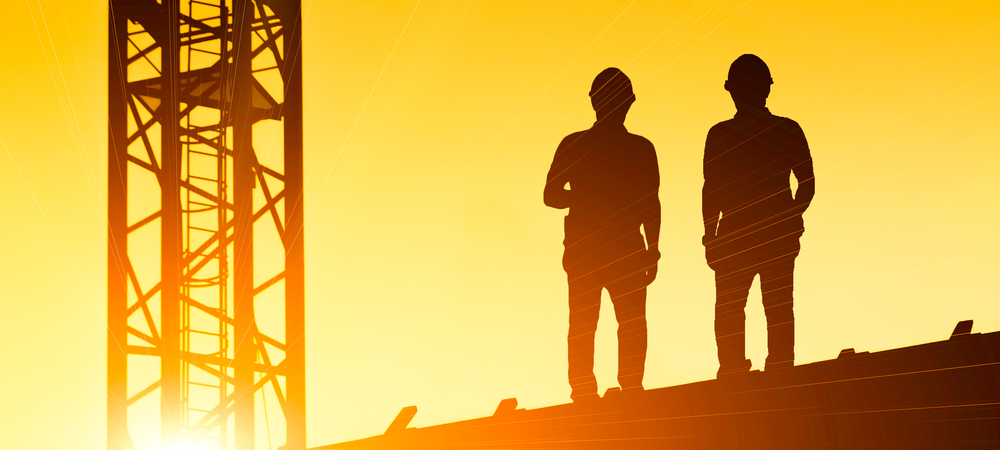 ROOFING SERVICES
---
Looking For A Top Calgary Roofing Company?
Great Canadian Roofing and Exteriors is proud to offer roofing in Calgary. We offer a 5-year workmanship guarantee on re-roofing jobs as well. Choose from a variety of roofing colours and materials. Financing is available O.A.C. Get a quick quote.
02.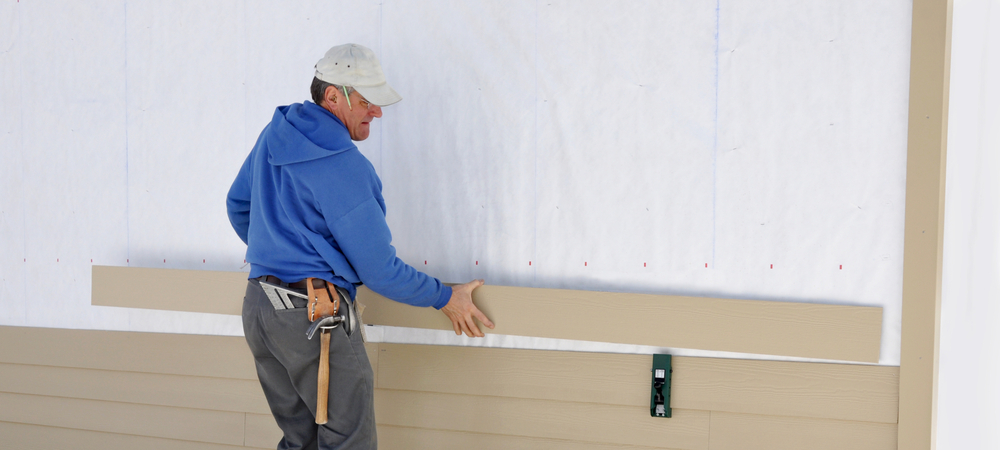 SIDING INSTALLATION
---
Calgary Siding Services? We're On Your Side!
Installing siding can add value to your property while also playing a critical role in the overall energy efficiency of your home. We are the trusted name in Calgary. Reach out to Great Canadian Roofing and Exteriors with questions or for a quick quote! We're here to help.
03.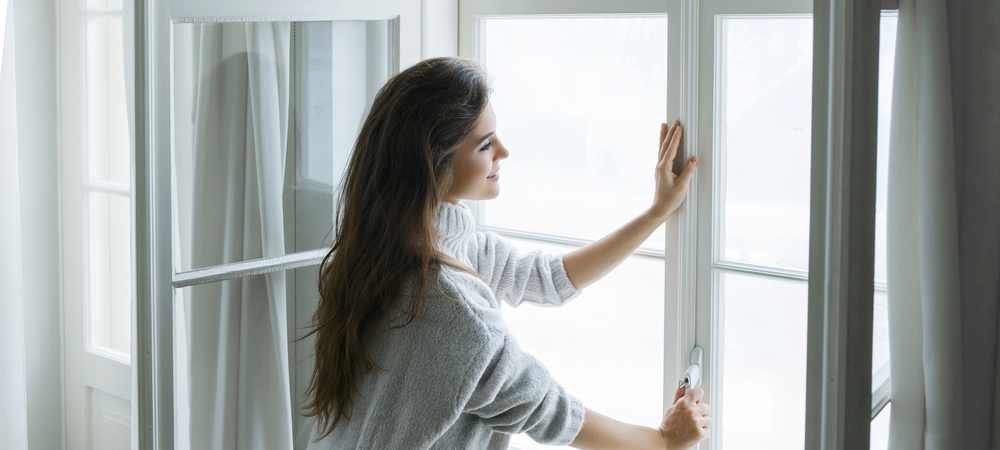 WINDOWS & DOORS
---
Replacement Windows & Doors in Calgary
The windows and doors in your home are more important than you may think. They can save you big money on your heating and cooling bills. Call Great Canadian in Calgarytoday to see how we can help. We look forward to hearing from you!
04.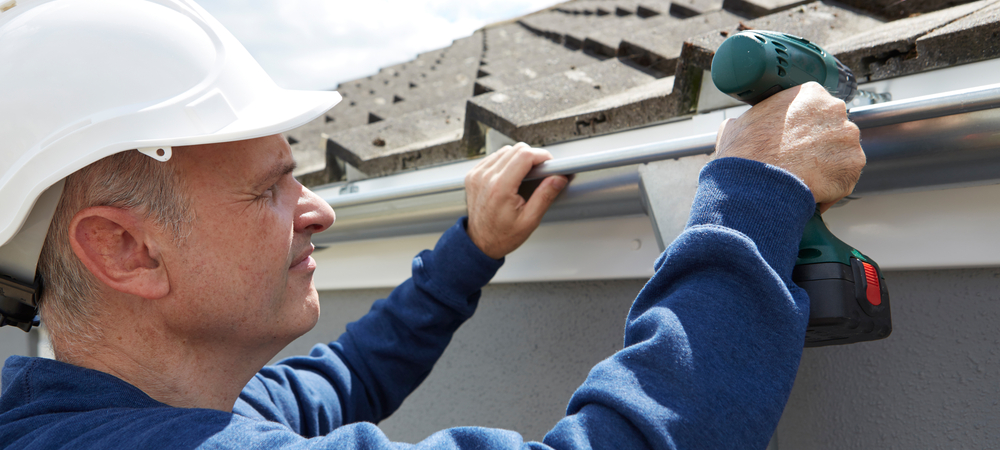 EAVESTROUGHING
---
Calgary Eavestroughing services
We'll make sure that your home's exterior drainage system is installed and maintained properly to keep rainwater and melting snow away from your home's foundation.
05.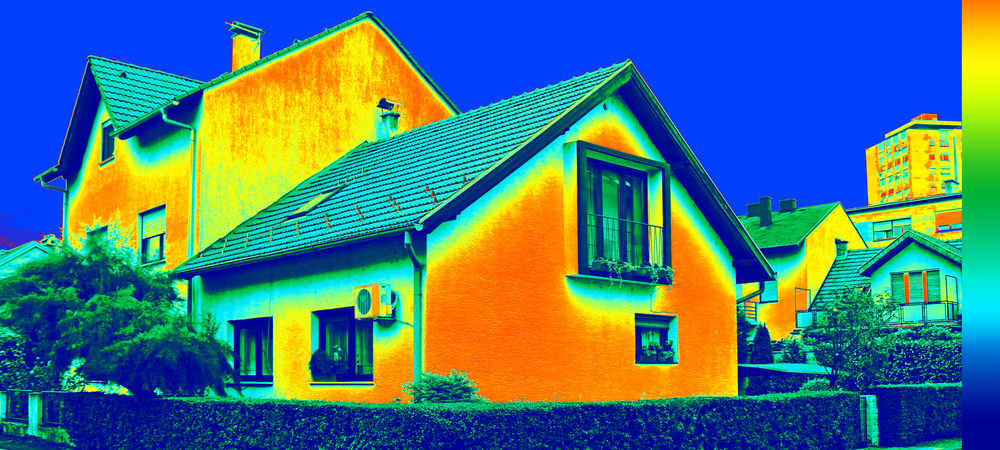 THERMAL IMAGING
---
Calgary thermal imaging Services
Through this process, we will identify places where your home or office is losing energy. Call Great Canadian Roofing and Exteriors in Calgary today!
06.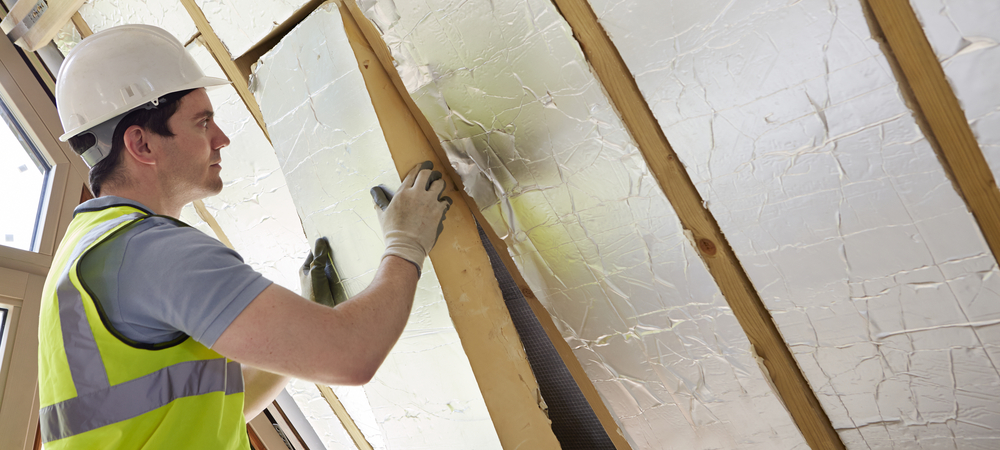 INSULATION
---
Home Insulation Calgary
Adding extra Insulation to your attic is an easy and affordable way to make your home energy efficient.
Top Quality Roofing & Exterior Services in Calgary, Red Deer, Edmonton & Saskatoon. Over 25 Years Of Commercial & Residential Edmonton Roofing Service.
Common Questions about CALGARY roofing & SIding
Frequently Asked Questions
How do I know when to replace a roof?
If you have any concerns about roof you can book a free roof inspection. Shingles that are curling or discolored, any roof drainage issues or leaking in the house, or any noticable roof or flashing damage from hail, wind, or weather might indicate a roof repair or replacement is due. Call us or book an inspection.
Do I have to be home for a roof inspection or roofing cost estimate?
Our estimators do not require you to be home, as long as we have access to the roof. We will inspect the roof at a time that you book and provide a report and cost estimate of any repairs or a new roofing quote.
Do you offer a warranty for your roofing and siding services?
Roofing and siding product we install have manufacturers warranties AND we offer a 5 year workmanship warranty on our services. You can see it here.
How much does a new roof cost in Calgary?
Roofing costs depend on the type of roofing material you choose (asphalt, cedar, concrete, metal), the type of design you choose (architectural, designer, rubberized) and the brand you choose, as well as the condition of your existing roof.
Financing
Financing Options: Calgary roofing, Siding & Exteriors
finance your new roofing project with a leader in Canadian financing for home renovation and improvement projects.
Service area
Areas that we serve for roofing, siding, & More
Great Canadian Roofing, Siding & Exteriors serves all of the greater Calgary area and rural communities around Calgary. This includes Calgary, Airdrie, Okotoks, Chestermere, Cochrane, Strathmore, Foothills County, High River, Rocky View County. We have completed over 30,000 roofing and siding projects over the past 25 years, and would love to help with yours. Reach Out.
Communities In Calgary Where We Offer Roofing, Siding, Insulation, Windows and doors, and exterior services include:
A
Abbeydale, Academy, Acadia, Albert Park, Altadore, Applewood, Arbour Lake, Aspen Woods, Auburn Bay
B
Balmoral, Banff Trail, Bankview, Bayview, Bearspaw, Beddington, Belaire, Belmont, Beltline, Bonavista Downs, Bowness, Braeside, Brentwood, Briar Hill, Bridgeland, Bridlewood, Britannia
C
Cambrian Heights, Canyon Meadows, Capitol Hill, Carrington, Castleridge, Cedarbrae, Chaparral
Charleswood, Chateau Estates, Chinook Park, Christie Estates, Christie Park, Citadel, Cityscape, Cliff Bungalow, Coach Hill, Collingwood, Connaught, Copperfield, Coral, Springs, Cornerstone, Cougar Ridge, Country Hills, Country Hills Village, Coventry Hills, Cranston, Crescent Heights, Crestmont, Currie Barracks
D
Dalhousie, Deer Ridge, Deer Run, Diamond Cove, Discovery Ridge, Douglas Glen, Douglasdale, Dover, Dover Glen, Downtown
E
Eagle Ridge, East Village, Eau Claire, Edgemont, Elbow Park, Elbow Valley, Elbow Valley West, Elboya, Erin Woods, Erlton, Evanston, Evergreen, Evergreen Estates
F
Fairview, Falconridge, Fonda, Forest Heights, Forest Lawn
G
Garrison Green, Garrison Woods, Glamorgan, Glenbrook, Glendale, Glengarry, Greenview, Greenwich
H
Hamptons, Hanson Ranch, Harvest Hills, Hawkwood, Haysboro, Heritage Pointe, Hidden Valley, Highland Park, Highwood, Hillhurst, Homestead, Huntington Hills
I
Inglewood
K
Kelvin Grove, Killarney, Kincora, Kingsland
L
Lake Bonavista, Lakeview, Legacy, Lincoln Park, Livingston
Lower Mount Royal, Lynnwood
M
MacEwan, Mahogany, Manchester, Maple Ridge, Marlborough, Marlborough Park, Martindale, Mayfair
Mayland Heights, McKenzie Lake, Mckenzie Towne
Meadowlark Park, Midnapore, Millrise, Mission, Monterey Park, Montgomery, Montreux, Mount Pleasant
Mount Royal, Mountview Parc
N
New Brighton, Nolan Hill, North Glenmore Park, North Haven
O
Oakridge, Ogden
P
Palliser, Panorama Hills, Parkdale, Parkhill-Stanley Park
Parkland, Patterson, Patterson Heights, Penbrooke, Meadows, Pine Creek, Pineridge, Point McKay, Prominence Point, Pumphill
Q
Quarry Park, Queensland
R
Radisson Heights, Ramsay, Ranchlands, Red Carpet
Redstone, Regal Terrace, Renfrew, Richmond/Knob Hill, Rideau Park, Riverbend, Rocky Ridge, Rosedale, Rosemont, Rosscarrock, Roxboro, Royal Oak, Rundle, Rutland Park
S
Saddle Ridge, Saddlebrook, Sage Hill, Sandstone, Savanna
Scarboro, Scenic Acres, Seton, Shaganappi, Shawnee Slopes, Shawnessy, Shepard, Sherwood, Signal Hill
Silver Springs, Silverado, Skyview, Somerset
South Calgary, Southview, Southwood, Springbank, Springbank Hill, Springside, Spruce Cliff, St Andrews Heights, Stanley Park, Strathcona Park, Sunalta, Sundance
Sunnyside
T
Taradale, Temple, Thorncliffe, Triwood, Tuscany, Tuxedo Park
U
University District, University Heights
V
Valley Ridge, Varsity, Victoria Park, Vista Heights
W
Walden, Wentworth, West Dover, West Hillhurst, West Springs, Westbrook, Westgate, Whitehorn, Wildwood
Willow Park, Windsor Park, Winston Heights, Wolf Willow
Woodbine, Woodlands
Y
Yorkville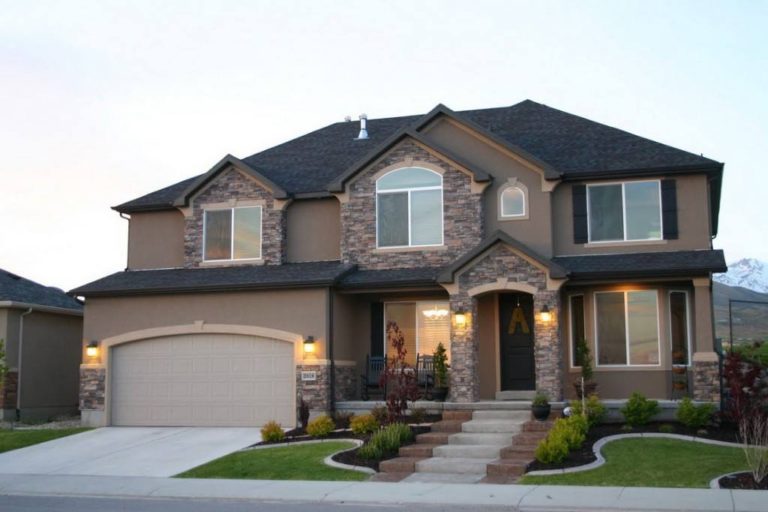 Are you considering new roofing for your home or building? Here are some Of The Latest 2022 Shingle Design Styles and Colours To Consider RESIDENTIAL ROOFING SHINGLES CALGARY Great Canadian Roofing & Siding has completed over 30,000 roofing and exterior projects across western Canada. Our offices in Calgary, Edmonton, Red Deer and Saskatoon have been…
Professional Partners
Roofing & Siding Suppliers: Calgary, Red Deer, Edmonton, Saskatoon
Why Choose Great Canadian Roofing & Siding Calgary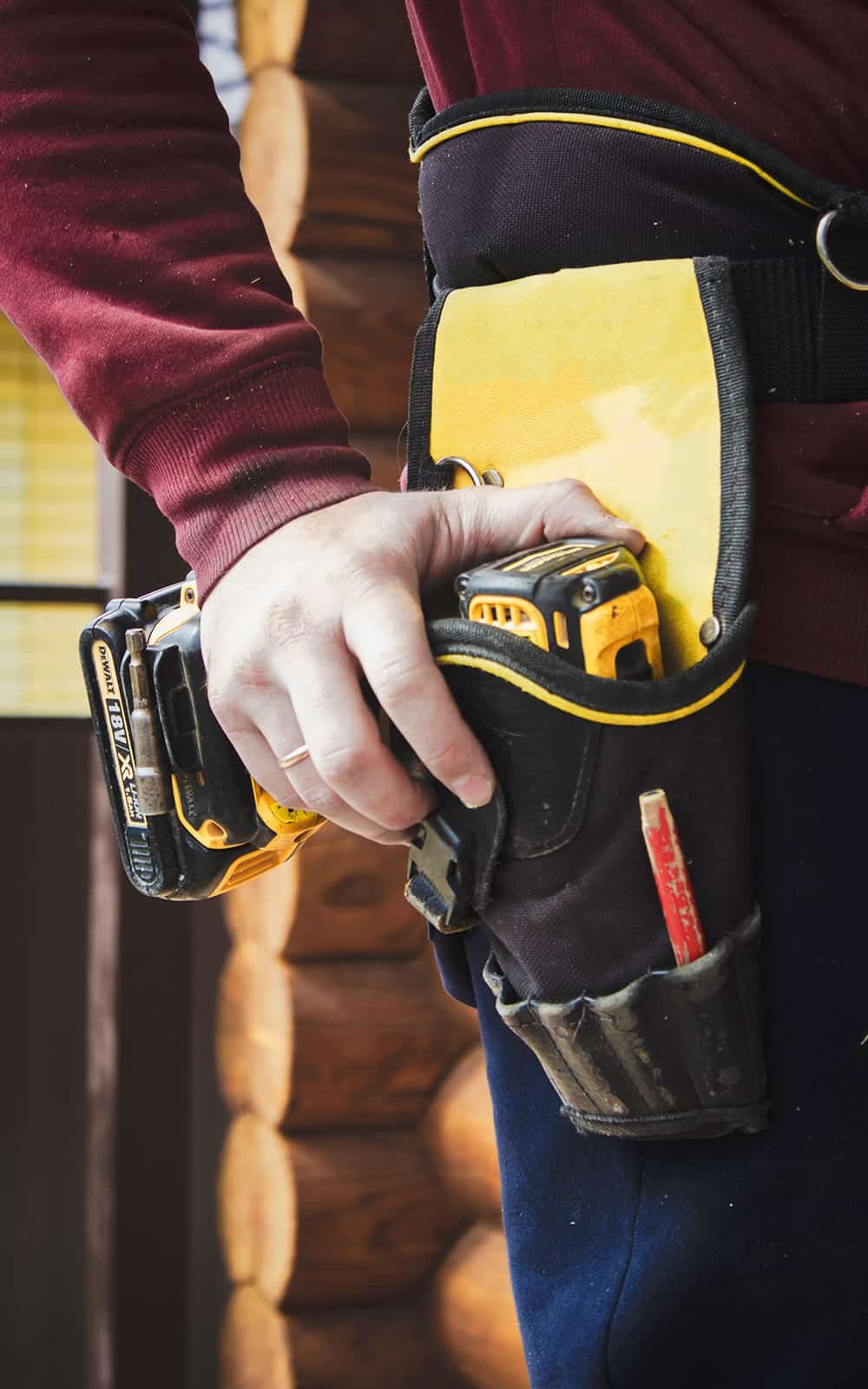 WE HAVE ALL THE RIGHT TOOLS FOR YOUR PROJECT
At Great Canadian Roofing we use state of the art tools in all our installation services and repair services.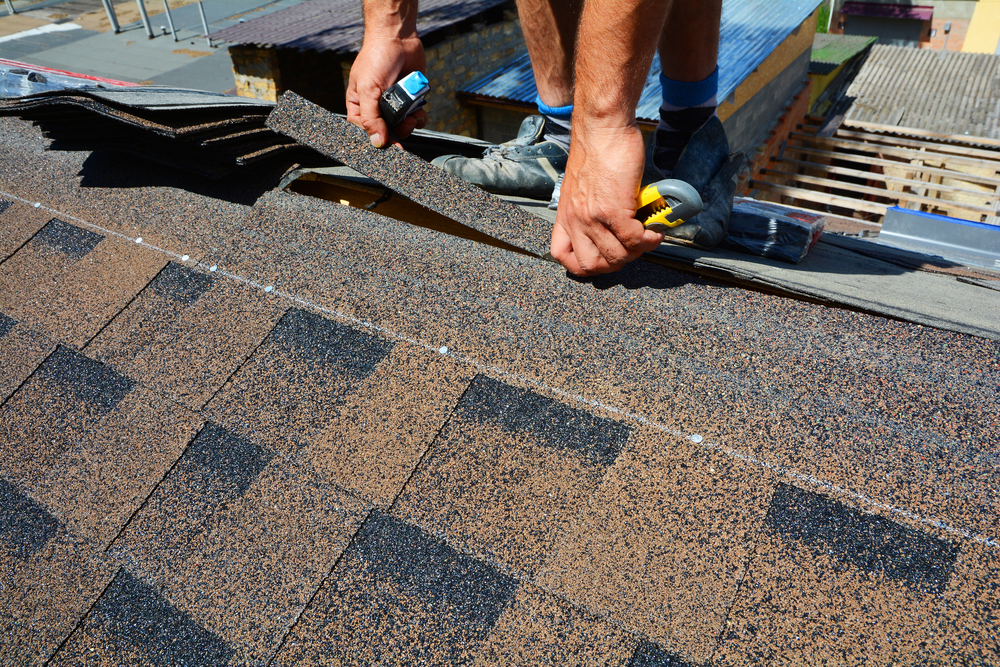 OVER 25 YEARS OF ROOFING & SIDING EXPERIENCE
We have been proudly roofing in Edmonton, Calgary, Red Deer and Saskatoon for over 25 years.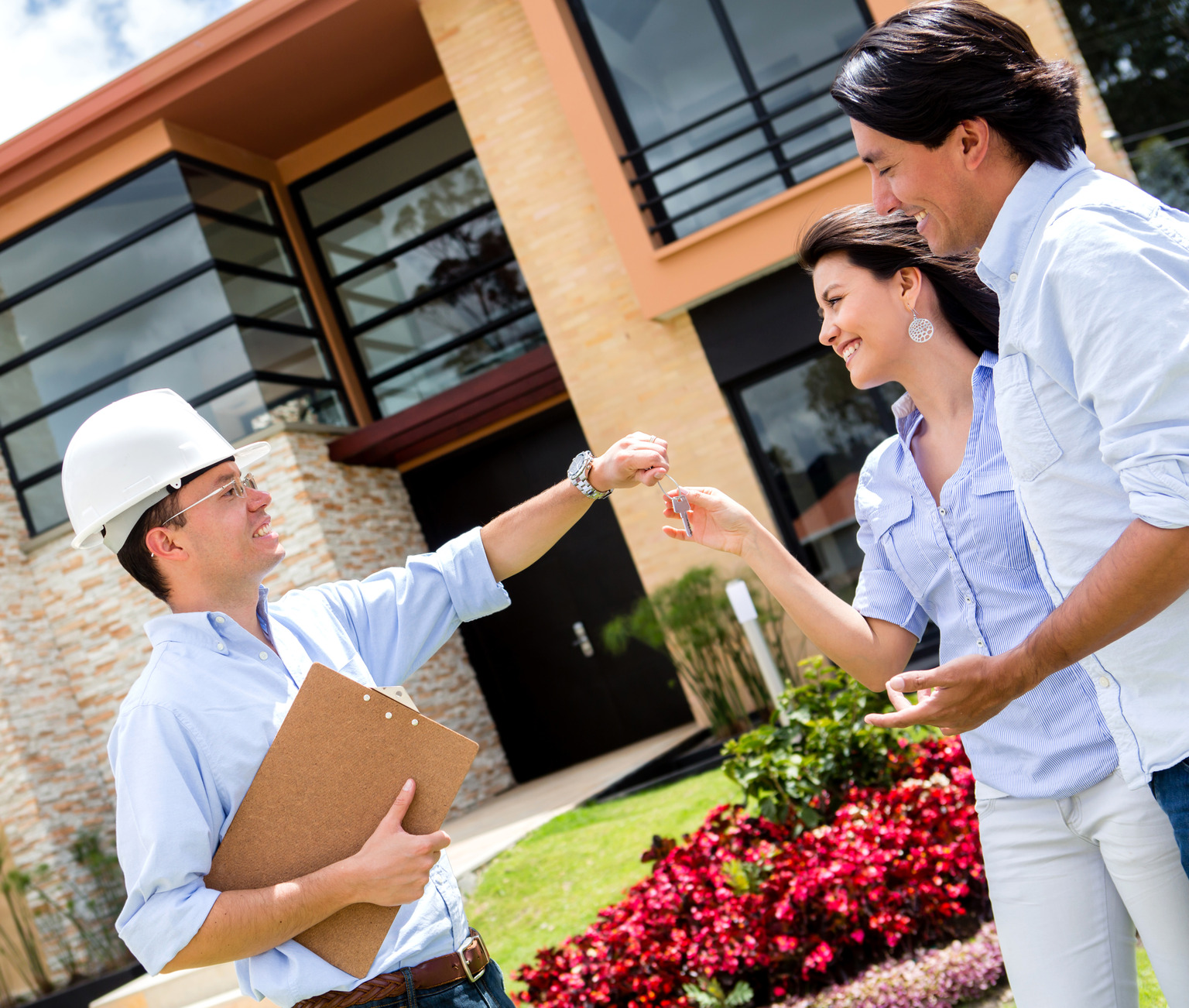 COMPETETIVE PRICING & COMPANY WARRANTY
Top Quality roofing and siding services at competitive prices, and a warranty to back our services.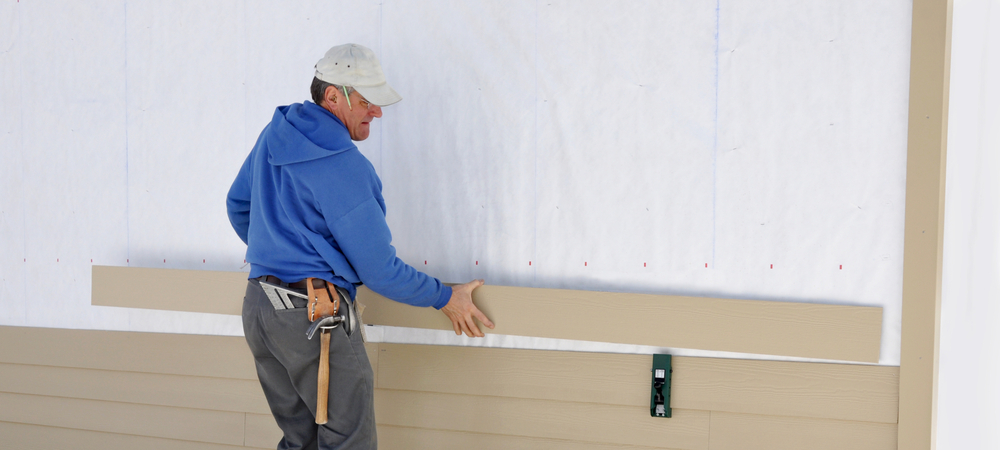 TOP QUALITY PRODUCTS
At Great Canadian Roofing we use only top quality roofing and siding supplies to ensure a long lasting finished product.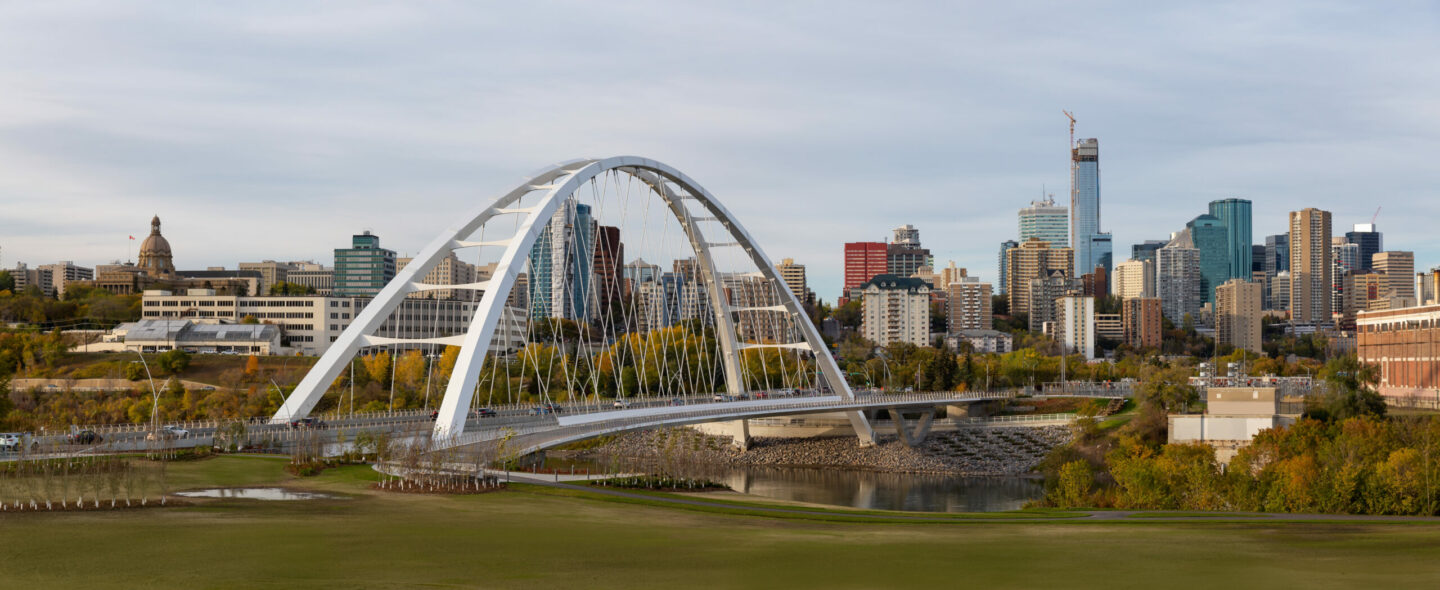 GREAT HISTORY
Great Canadian Roofing was founded in 1997 and have been proudly servicing homes in Alberta and Saskatchewan in all roofing and siding services.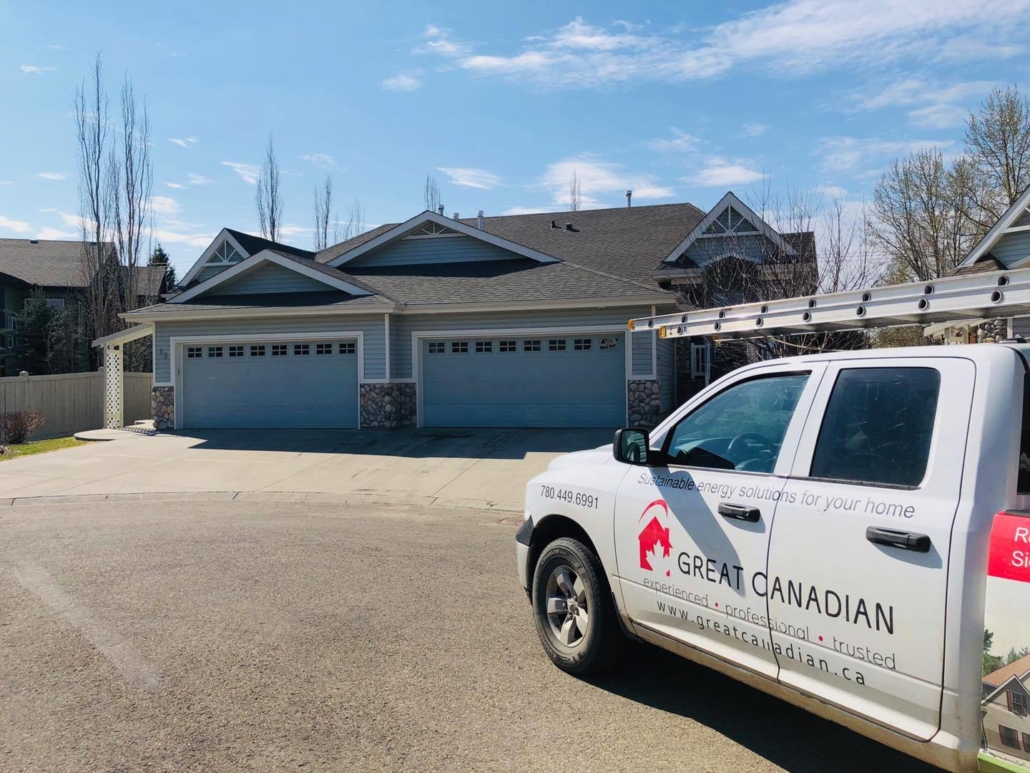 24 HOUR SERVICE
At Great Canadian Roofing we offer 24 hour emergency services. Please call 1 877-766-3797 for immediate service. We're here to help.
Have a Question?
Contact Us!
We serve Calgary and the surrounding area with numerous roofing crews, siding crews, and exterior repair crews and provide top quality work. Reach out to us for more info!