Attic Insulation Services Calgary

Insulation Services CALGARY
Great Canadian offers insulation services in Calgary & All Surrounding Areas
Attic Insulation For Your Calgary Area Home A Good Investment
It can surprise people to know just how much of their home's energy efficiency is lost through the roof. When a homeowner decides to invest in quality attic insulation in Calgary, for example, that simple step improves overall energy efficiency, lowering household energy bills significantly.
Attic Insulation Benefits Your Calgary Home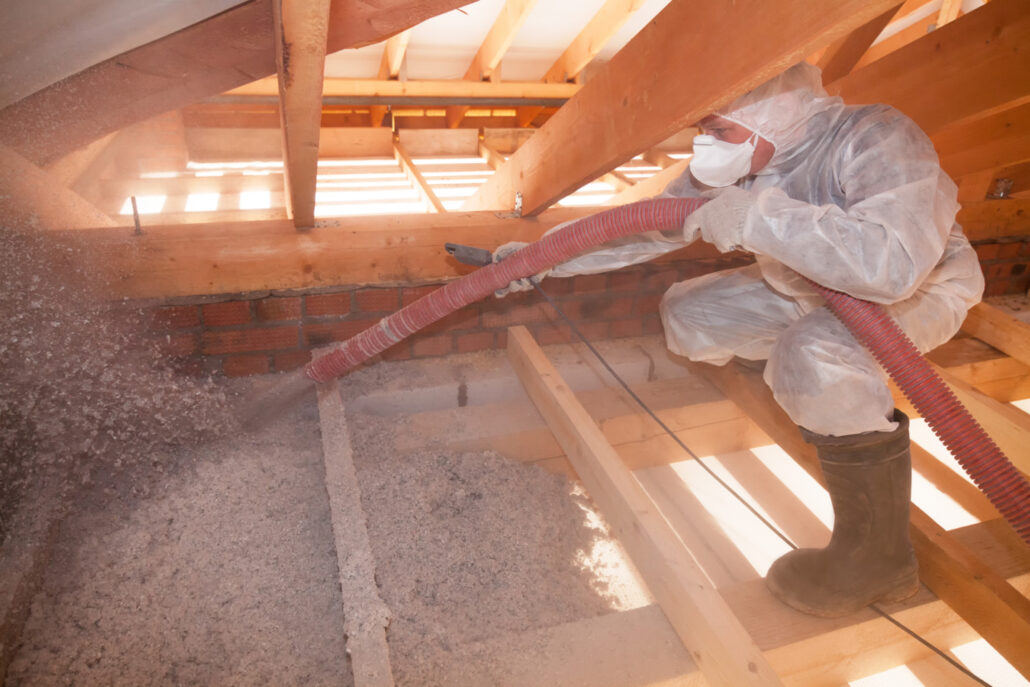 Great Canadian provides professional attic insulation in Alberta and Saskatchewan, and our experts begin by thoroughly inspecting your attic space. They measure the depth of your current insulation, check vapour barriers, and inspect the ventilation systems. We inform you of any related problems—for instance, if roof vents, fans, or skylights have leaks in the surrounding flashings, our insulation installers will assess the problem and offer suggestions so that no further damage will occur.
We offer Weathershield™ Cellulose insulation, so your home is adequately protected from energy loss. We guarantee our workmanship and offer a manufacturer warranty, proving that our insulation will be durable and energy efficient for many years to come.
The Added Protection of Enerfoil Insulation
Enerfoil insulation is another way to add insulation beyond loose-fill attic insulation. This type of insulation is installed beneath the siding of your home and adds significantly to its total energy efficiency. It also increases home value. If you are building a new home, add Enerfoil insulation to the exterior sheeting. Your home energy bills will show a difference!
Great Canadian is proud of its products and employees. We're accredited with the Better Business Bureau, and our satisfied customers are the reason. Let us help you insulate your home today!
Thermal Imaging Services
Through our Thermal Imaging process we will identify places where your home or office is losing energy. We can then provide you with a quote to improve the insulation in your property. Contact us for a free quote!