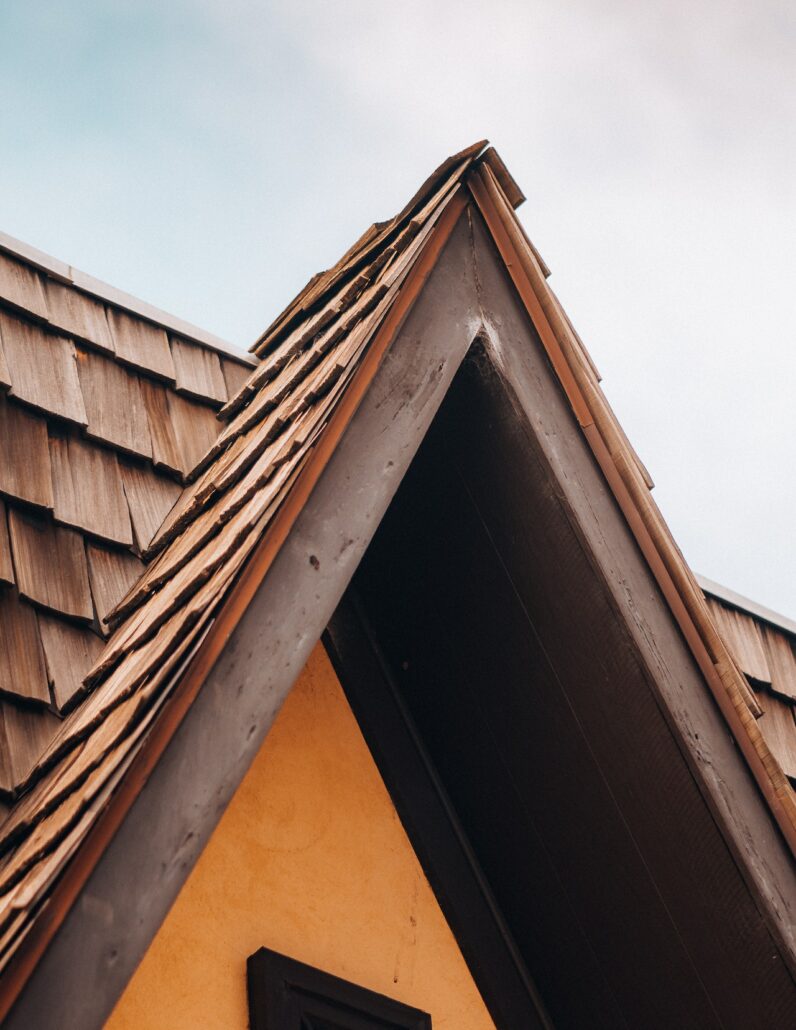 Cedar Roofing Services in Calgary, Edmonton, Red Deer & Saskatoon
Cedar Shakes & Shingles Are A Great Roofing Option For Calgary
Cedar shakes and shingles provide a warmth and elegance that is unmatched by man-made roofing products. Cedar's natural oils help resist decay and withstand Canada's freeze/thaw cycles. No other roofing material can compare to the natural beauty of cedar roofing in Calgary , Edmonton, Red Deer or Saskatoon. Cedar roofing is known for its strength, durability, and visual appeal.
Hand split and re-sawed shakes with the split face exposed give a rustic natural look.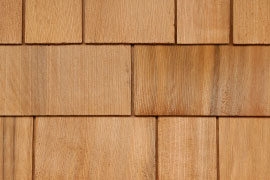 Taper-sawed shakes and Shingles are sawed on both sides giving a more tailored appearance to your home. Taper sawed shakes have a stronger shadow line than a shingle.
Cedar Roof Shake and Shingle Styles
If you want a rustic look, go for resawn or hand-split shakes. The exposed split face provides a unique style to any home.
Taper sawn shingles and shakes are sawn on both sides, which gives your home a tailored, yet intentionally nonuniform look. If you want a stronger shadow line, choose taper sawn shakes, not shingles.
Cedar Roof Benefits in Calgary
The most obvious benefit of cedar roofing is the striking natural beauty. Younger wood features honey yellow and cinnamon brown tones, which changes into a silvery-grey colour as the wood matures.
However, the benefits of cedar roofing extend past the aesthetics.
Cedar is naturally resistant to storm damage. Whether your home faces rain, snow, wind, or hail, cedar will stand strong. Cedar's oils help the wood withstand the Canadian freeze and thaw cycles.
Cedar is a natural insulator. It keeps the warmth in during winter and the cooler air in during the summer, which leads to lower energy bills and happier wallets.
Cedar exhibits a great strength-to-weight ratio. Cedar roofing protects your home without weighing it down.
Cedar is resistant to decay and insect damage. It contains natural oils that preserve the wood. If you maintain and clean your roof periodically, the oils will do the rest.
About Great Canadian
Since 1997, we at Great Canadian have dedicated ourselves to providing excellent customer service and beautiful, strong roofs.
Our customers note the professional, polite demeanour and exemplary communication skills of our employees. We keep you informed every step of the way, and we take your questions and input seriously.
If you want stunning cedar roofing in Saskatoon, give us a call or fill out our online form for a free estimate.