Great Canadian Siding Services | Calgary and Area
Your Calgary Siding Company
Great Canadian offers siding services in Calgary & All Surrounding AREAS

Installing siding on your Calgary home can add value to your property while also playing a critical role in the overall energy efficiency of your home. But if you only think of siding as vinyl planks in neutral colours—think again.
Today's siding options are decidedly more diverse and aesthetically appealing than the siding choices of decades past. Great Canadian is committed to making sure you have the best selection of siding products in Calgary on the market today. We choose siding products for home and commercial renovations that are durable, easy to maintain and look good. Our options include:
Vinyl Siding
Vinyl presents a wide range of benefits. For many families, it is a cost effective exterior solution that requires little maintenance. The cost savings alone make it worth considering. However, you don't have to sacrifice versatility: vinyl siding is available in many styles, including scallop siding and shake siding.
James Hardie Plank Siding
Another versatile choice for exterior siding, James Hardie Plank offers the choice of a smooth or wood grain finish. Strapping is not required in order to install the siding over one-inch insulation, so you will save both time and money in putting up this type of siding.|
Canexel Siding
If you're looking to weather the Canadian winters without breaking stride, Canexel exterior is an excellent choice. The acrylic latex finish is baked on so that it doesn't chip, peel, or crack—no matter how low the thermometer dips in winter. The number of colour choices make it a good fit for even the most selective of consumers.
Cultured Stone
This artificial stone siding comes in many types, sizes, and shapes of stones, as well as different arrangements of stone. The material is simple to install over stucco and other exterior materials, and it is suitable to withstand the worst that winter and summer in Calgary can throw in its direction.
Renovation Estimates and Warranties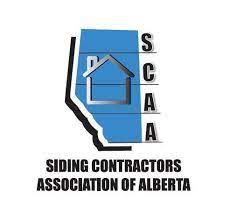 Based on the type of siding you choose, Great Canadian creates an accurate estimate for renovation materials and installation. It's all backed by our own professional siding-installation and service guarantee, as well as by a manufacturer's warranty from the company with the best-made siding products in the business.
With stunning siding choices like these, combined with our winning service, we're sure you'll be thrilled that you chose Great Canadian to meet your siding needs in Calgary or other areas of Alberta and Saskatchewan. Contact us today!
Our Trusted Siding, Roofing & Exterior Partners